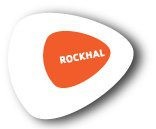 POSTPONED - Parkway Drive | Rockhal, Esch-sur-Alzette (LU) - (NEW DATE TBC)
Freitag, 31. Dezember 2021, 19:00 Uhr
bis
Freitag, 31. Dezember 2021

,

23:00 Uhr
ROCKHAL
,

5 Avenue du Rock'n'Roll

, 4083

Esch-sur-Alzette
NEW UPDATE ** The current date is set as a placeholder, new date TBC. **

den Atelier & Banque Internationale à Luxembourg - BIL proudly present:

[---⏩ LINE-UP ⏪---]

🎵 Parkway Drive (AU)
🎧 https://l.facebook.com/l.php?u=https%3A%2F%2Fyoutu.be%2FWL_8ZY89dP4&h=AT3Vcn-HG5YbTwXYU7upjdXFT8syN2mYBZ-uBCRckuIkac3_GZDMJ2jFsFfAj-bst8mxoehO8Wndg-twXuoMEutD9g6rCG-ozzCyPBKj44sXSh17nogucVUyaOEEV1-U4FVDCLNxxyXPWYANbaG_fbJZc5SG6zDd8YxD
🎧 https://l.facebook.com/l.php?u=http%3A%2F%2Fopen.spotify.com%2Fartist%2F159qqlGwzE04xyqpfAwRLo&h=AT2Vmievo71LS5BK5LZXbwG8U2mwE9Lcp4uivo_zGI_FEjYAXEJfjJa7AWyT44jX6wE0CvmZrOfPUcw6Dg0XlDnJRqDZg1_I9Z1TQXIu5XFoSWNR79OOjbe6jmXZ-hFXaVO7jWoc8VEO4sBysaLZO_kti3ppFUjkyHrP

🎵 Hatebreed (US)
🎧
https://l.facebook.com/l.php?u=https%3A%2F%2Fyoutu.be%2FHB3tmC2f3t0&h=AT2X4M9fy0e_kUcWq9L0M6NIztUEn8Du06OJjnsKZQY1x65f7_e-tfqLPj5CeVo_jaUykanjmXVopbSsI8ROXQOihRVGce3junNipMGVblCEuLyQeXhuwPEGyP7MXezmcbx7ciyLiAbyMKb9iDMfRRcAEbGhhq-agFXC
🎧
https://l.facebook.com/l.php?u=http%3A%2F%2Fopen.spotify.com%2Fartist%2F17Mb968quDHpjCkIyq30QV&h=AT1V5cHxSZgughcEi988FgFyOBklRrePf-SecMExEYWtLksrlhxzqqr76S3ykUJp0Wy4QpMIIPBQIDtrukqi-M2Bo7IBjejdTBxhOScGqsQwgDULPSACvA0b2v5TNFroegFX46NTMDadS-R8P1ghYK-dHwxtycF-dVPe
🎵 Crystal Lake (US)
🎧
https://l.facebook.com/l.php?u=https%3A%2F%2Fyoutu.be%2FCKHsfceVK2g&h=AT2Wq2fFPbuTFq3kFM9CAvFUZjVd1TnbNL8FEeH9RxKrBuGKe_aME2DOc2YyiHmUpegf3-QfdeYhBlruCvi1LgIg7ybz9t6-CZ2Fme58ZzgZuuBtMpG85ijlj3lQ77Kvw01AkFJUYiPGlBwpTbZBtdr6UHf2_3wc_TkL
🎧
https://l.facebook.com/l.php?u=http%3A%2F%2Fopen.spotify.com%2Fartist%2F0A7d0PJxaLO7CGI94ht6PX&h=AT3VE0vAODxSLMmnW47S05Y_4eYpjGurhRBr1_BENhnG4tWDfG1hXGChB-0SiSo3xL3aDJbPwSF34TO3Nx2rohZ0FzFmyLjE13wFa1lNDKcEj16KMgmzp3xY7MmvKIZL3PAtalRKEF8KBmvZzA8P6SeXHSxI24lMBROK
Hailing from the beachfront town of Byron Bay, Australia, metalcore outfit Parkway Drive blasted out of their serene surroundings touting a volatile blend of intricate metal riffing, punishing breakdowns, and hardcore's emotional tension. Named after a rural countryside road, the band was formed in summer 2003 by vocalist Winston McCall, guitarists Luke Kilpatrick and Jeff Ling, drummer Ben Gordon, and bassist Jia O'Connor. They split an EP with like-minded countrymen I Killed the Prom Queen that same year, and later appeared on the local hardcore compilation What We've Built. In May 2005, Parkway Drive's debut EP, Don't Close Your Eyes, was released on the Sydney-based Resist Records. They continued building a respected name for themselves in the Australian hardcore scene, often opening for Bleeding Through, Shadows Fall, Every Time I Die, Hatebreed, and other American bands who were touring abroad.
After a sold-out show at den Atelier last August, the band returns to Luxembourg for another memorable metalcore mass!
[---⏩ ABOUT ⏪---]
Rockhal
5 Avenue du Rock'n'Roll,
4083 Esch-sur-Alzette
https://l.facebook.com/l.php?u=https%3A%2F%2Fwww.rockhal.lu%2F&h=AT2NQRtumQ7lS5uN5oq0ogH23Eatc6LJbUDF8G2WVJ0R85skr0bcJplH0Nruh29D3IPgyD3zhfMbs_0yr7jgR0TLymAyK4dr3LqrlIE8v0EfSHaObGXsRvN05QPfyIK9sNuyEIlphd9XUDU0UcnRHYKp0JbRTfJ9tkb8
https://l.facebook.com/l.php?u=https%3A%2F%2Fwww.atelier.lu%2F&h=AT2ARhP785LcF3NCdG5LiSQlz-_XP6RH5w-u_reyErcfjn2AmnTcIpdi9jx5jnLgi_j780WXmqSY3TNZkfWIwY8aqoMj60H4OWqe7I78xL38cGePCs8_v1gcIplJN1Sez35vKyYBeGQJeTvaM2iIkGTI0c24EXgoFMJk
▬▬▬▬▬▬▬▬▬▬
https://l.facebook.com/l.php?u=http%3A%2F%2Fwww.atelier.lu%2F&h=AT1nDo3F-lePnOrVRMq0O5xjlGYJq0meoL5otHJmpm4eV2KAuS2HQAH9azue_BBXrw8gXKxb25Y2psuUw5HDJh6zVxm4c25mOlFIgVFsSItU-mhLFWsE435CpPzuJ3rZahqhU3YRAfSrtI-WoyvvZoW6kX1gvM4nJKaP
https://www.facebook.com/hashtag/denatelier?__eep__=6
Veranstaltungsinformation, Text und Bild von den Atelier, für Vollständigkeit und Richtigkeit keine Gewähr.
Weitere Veranstaltungen